INTERVIEW
If experience is a degree, Maseto Technologies is, without a doubt, the clearest example.

Throughout a history of more than 50 years, has known how to adapt to the needs of the market, keeping the standard of innovation and quality high.

With more than half a century of activity, it is clear that the company has had to overcome many obstacles until today.
But, can you tell us the key to the success that has led Maseto to overcome these obstacles and continue to be the main business reference in its sector?

Each moment in the history of any organization presents its own challenges, and clearly Maseto has gone through difficult situations in the past, just like any other company in any other sector.

The key to success lies in the daily work of a great team of professionals who are loyal to the brand and what it represents and have a clear market orientation.

If we think that, approximately, every hour more than 300 tons of nuts are processed with Maseto machines throughout the world and that we are also present in the five continents, we realize the enormous responsibility that this implies.
"Therefore, we have come this far to be able to go further and that is the spirit that moves us"

—And what are the challenges that Maseto faces in a period as disruptive as the one we are currently experiencing?
Indeed, we are facing a highly disruptive socioeconomic environment with short and intense cycles.

At Maseto Technologies we are clear that change is no longer an option, it is a necessity driven by a market where consumption and marketing are constantly changing.

Today, the consumer is more sovereign than ever, both in his needs and in the way of satisfying them, and this requires a continuous adaptation of the value chain.

Every day is a challenge and everychallenge an opportunity, so you have to stay on top of it.
Of course, if we talk about change, how can we not mention the importance of digital transformation as a vehicle for better control of information and continuous improvement.

Having information is the basis for improvement and we are aware of the importance of data in current times.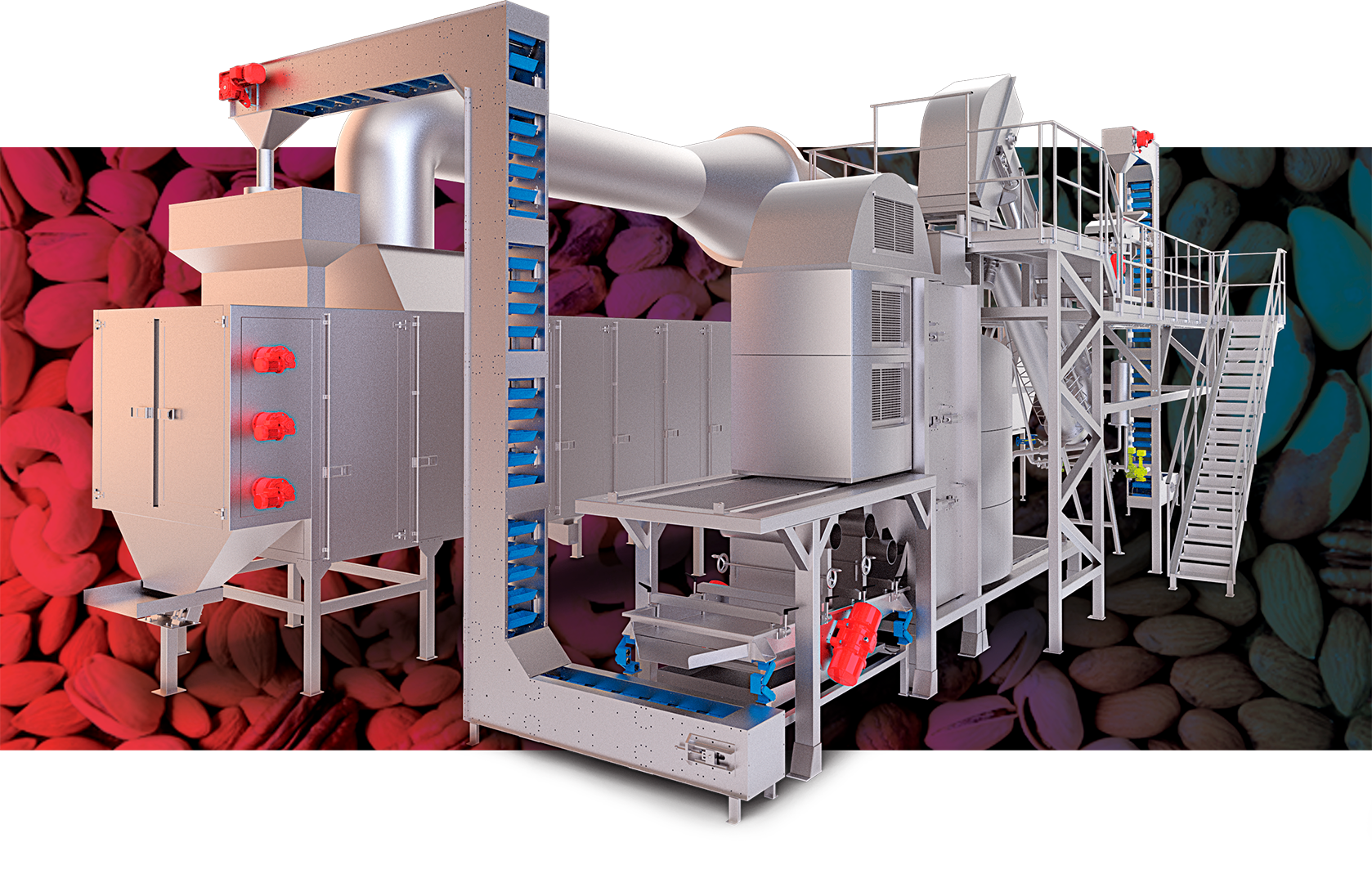 — Tell me about the short and medium term in your business, what are we going to see, and how are you going to achieve it.
Of course, let's get down to business.
We have worked on a strategic plan from three large areas (Engineering, sales andmarketing and digital transformation).
We clearly understand that engineering is more participatory than ever before with a clear integration into customer processes through industry 4.0 and all that it represents.

We are going to take steps to strengthen engineering and new technologies through investments in technology and human resources.

We are also in the process of certifying ourselves firstly with ISO 9001 and secondly with ISO 14001. In terms of innovation strategy, we are going to open different innovation projects aimed at offering solutions to some of the current market demands.

Product varieties such as almonds and the different applicationsand uses present a challenge to constant innovation and we´ll be there searching for solutions.

At a commercial level, we are incorporating personnel with the aim of continuing to lead the national market, but also and very importantly, to strengthen international expansion.

— When you say expansion, do you also mean implementation outside of Spain?

Well, it is something that we are also considering in the midterm. The world changes continuously and we also have to adapt by being closer to markets and customers.

But to answer your question about how we are going to do it, I would tell you simply by knowing who we are and what we want. We are a niche business and our main assets are specialization,experience and quality.

Francisco Espinosa holds the position of CEO at MasetoTechnologies, a leading company in nut processing technology.An Industrial mechanical engineer with more than 25 years ofexperience in managing industrial companies in different sectors ofactivity, transformation processes and strategic development.